Photos by Martin Rodriguez Jr. (@martin_like_the_tvshow)
Ann Arbor resident and art director Bill Ferenc has a keen eye for design and Finnish footwear. His work at The Black Sheep Agency, a brand design and strategy firm, allows him to use his talents to help nonprofits and cause-based organizations accelerate their impact. Ferenc shares a few of his go-to wardrobe staples, favorite spots around metro Detroit and Ann Arbor, and artists he's currently loving. 
Where did you grow up, where do you live now?
I grew up south of Detroit in Wyandotte, MI. I moved around a little for school and work to Minnesota and Texas, and recently moved back up to Ann Arbor to be closer to family and for my partner, Martin, to attend grad school at University of Michigan.
Tell us about what you do for a living:
I'm the Art Director for The Black Sheep Agency. We are a brand design and strategy agency who works with nonprofits and organizations with a goal to change minds and accelerate impact. At night I do freelance illustration and design work for a few local clients like butter, and I just collaborated with Ferndale Project on a label for one of their Pride beer releases.
As a designer, where and how do you find inspiration?
The art scene in Detroit is incredible for inspiration. Just a walk through downtown to check out all the murals or visiting the galleries and museums is the best way to keep me excited and motivated about making art of my own. I also love reading books and graphic novels, so a visit to Vault of Midnight is a necessary part of my creative routine.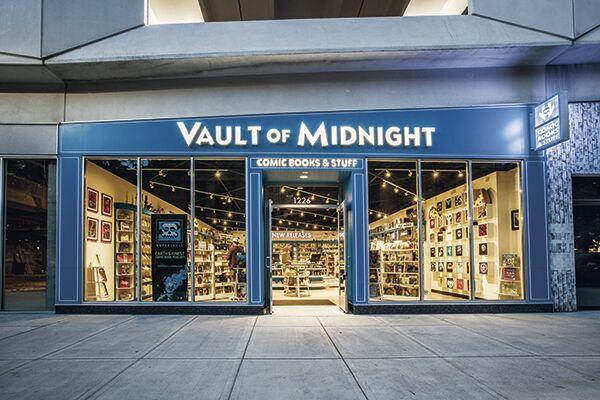 What local artists or other designers do you love?
I saw Ivan Montoya's (@imontoya_ on Instagram) show at Playground Detroit and was able to meet him and chat about his work. His paintings are so meaningful and he's such a genuine person and talented artist.
Kristle Marshall (@kirsthecreative on Instagram) is a hand letterer and illustrator doing truly beautiful typographic art and has such a unique style.
I also have to shout out Max Hauler (@maxhaulart on Instagram), another fellow illustrator and designer who is so incredibly talented and phenomenal with Risograph printing.

Favorite places to go in Metro Detroit?
You can't beat a visit to the DIA and Belle Isle for some inspiration and recharging. I love visiting Vault of Midnight for books and West Canfield or Eastern Market for snacks and gift shopping. I go to Grey Ghost if I'm craving a cheeseburger. Spot Lite has been my place to go for a night out.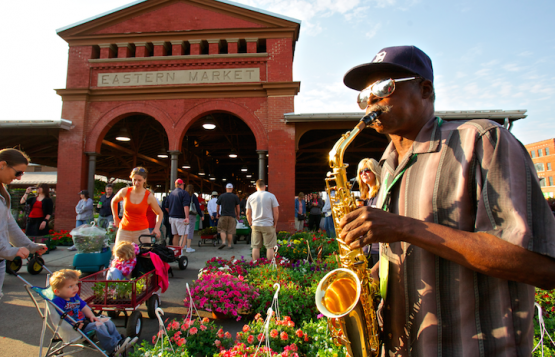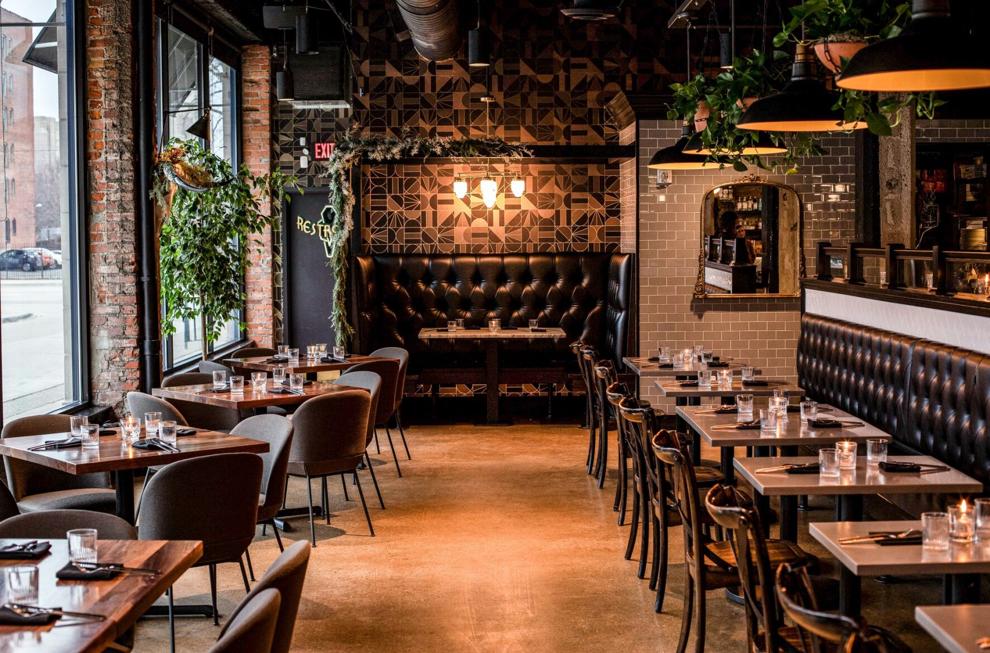 Favorite coffee/tea shop in metro Detroit?
If I'm close to home in Ann Arbor I'm going to Dozer. If I'm closer to the Detroit area, The Red Hook, Madcap, and The Gathering Coffee Co. are some of my favorites.
Favorite local store/boutique in metro Detroit?
My go-to shops are Good Neighbor and George Gregory. In Ann Arbor, Today Clothing is my favorite and I will go there if I need a new pair of Karhus.
Top 3 favorite restaurants?
Dime Store for breakfast. Breadless + The Red Hook combo for lunch. Barda for dinner. I am still grieving the closing of Ochre… the ham and butter sandwich?!
How would you describe your style?
Right now I've been gravitating towards clean and minimal looks, unexpected proportions and style combinations, and pops of color. Greens and golds have been the majority of my palette this past year. 
What are your go-to wardrobe staples or top 3 pieces in your wardrobe?
I have this pair of Bowline Pants from LuluLemon that I love wearing for a casual look. They go with everything and the fit and details are so clean. I take my Duck Bag from Baggu everywhere (as seen in literally every photo of me) and it is THE thing I own that I get the most compliments on. I originally bought it for my boyfriend, but… I started using it and never stopped (I'm sorry, Martin.) I love my Karhus. They are my go-to footwear.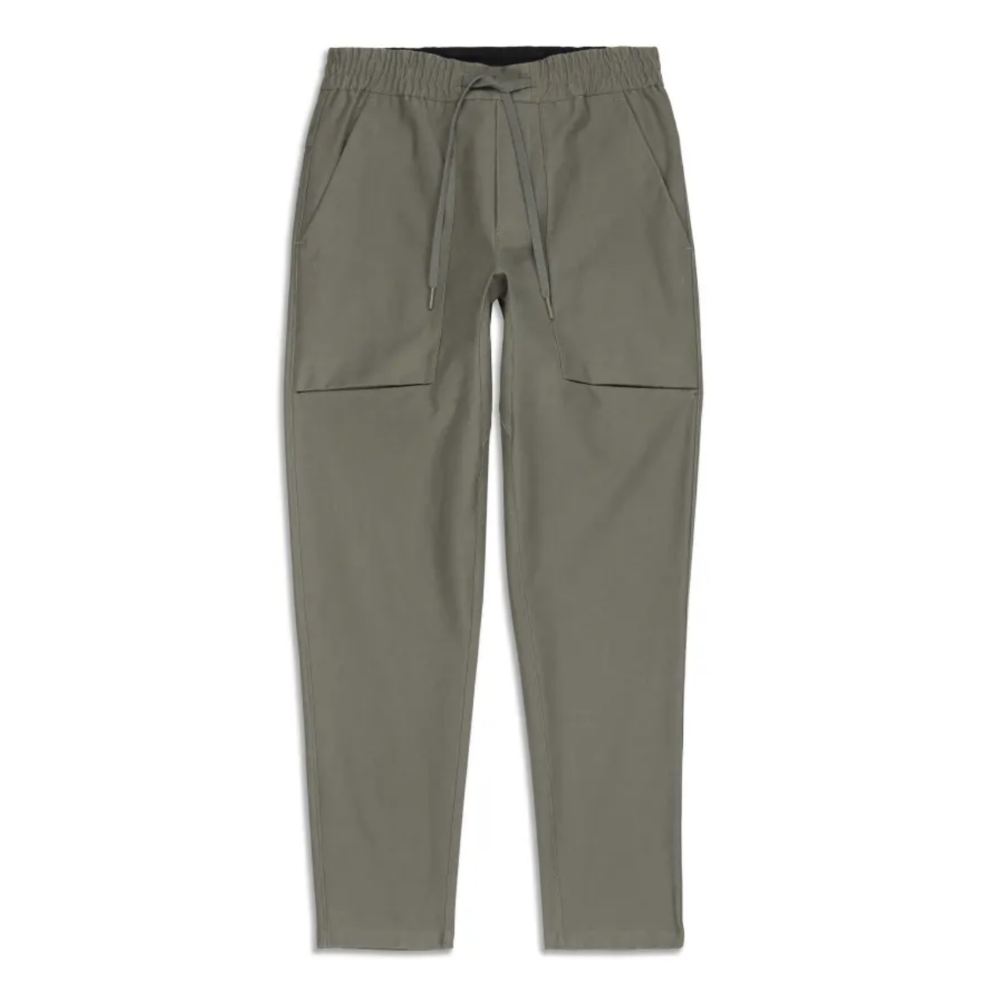 LULULEMON MEN'S UTILITECH PULL-ON CLASSIC-FIT PANT, $128. lululemon.com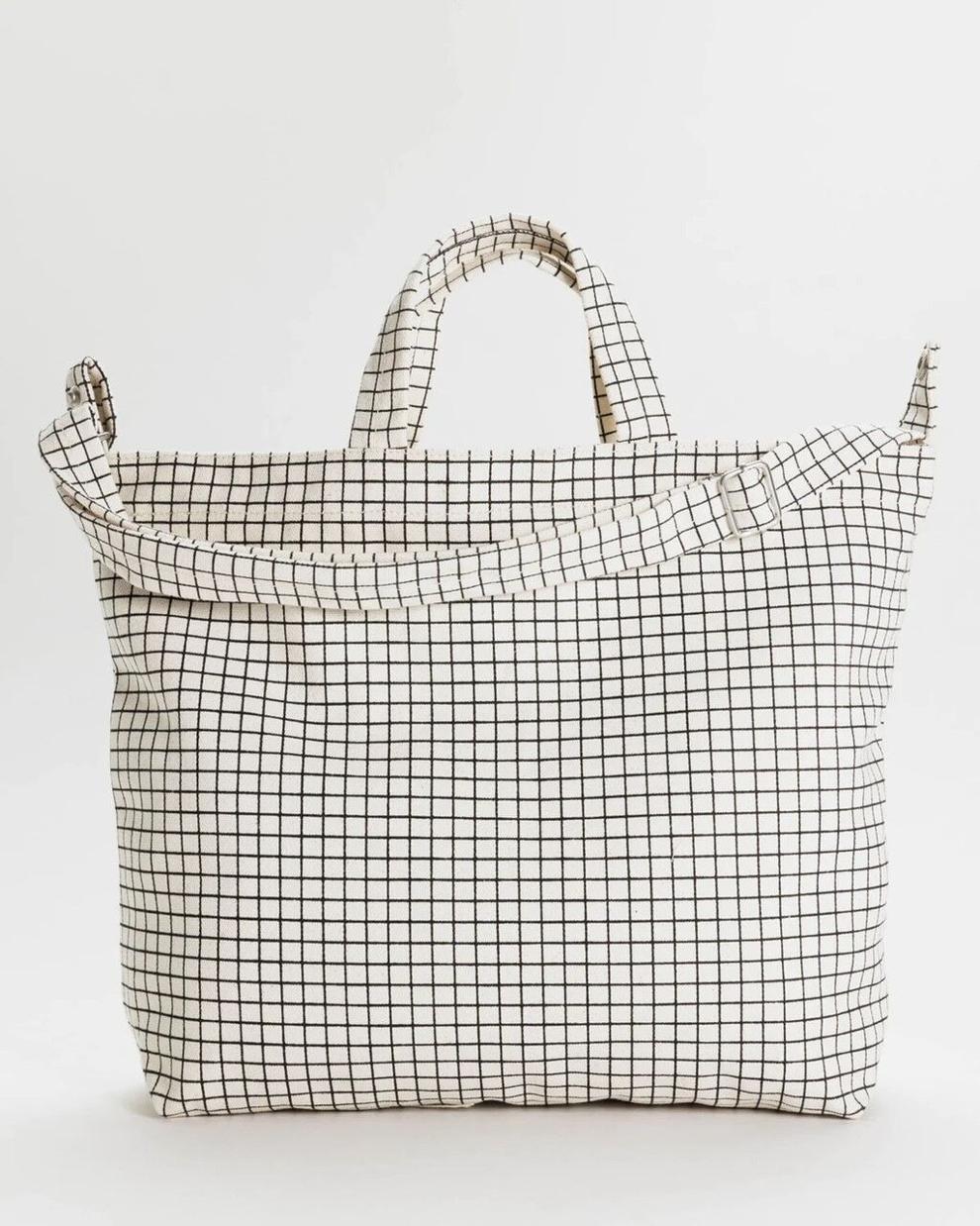 BAGGU HORIZONTAL DUCK BAG in natural grid, $42. baggu.com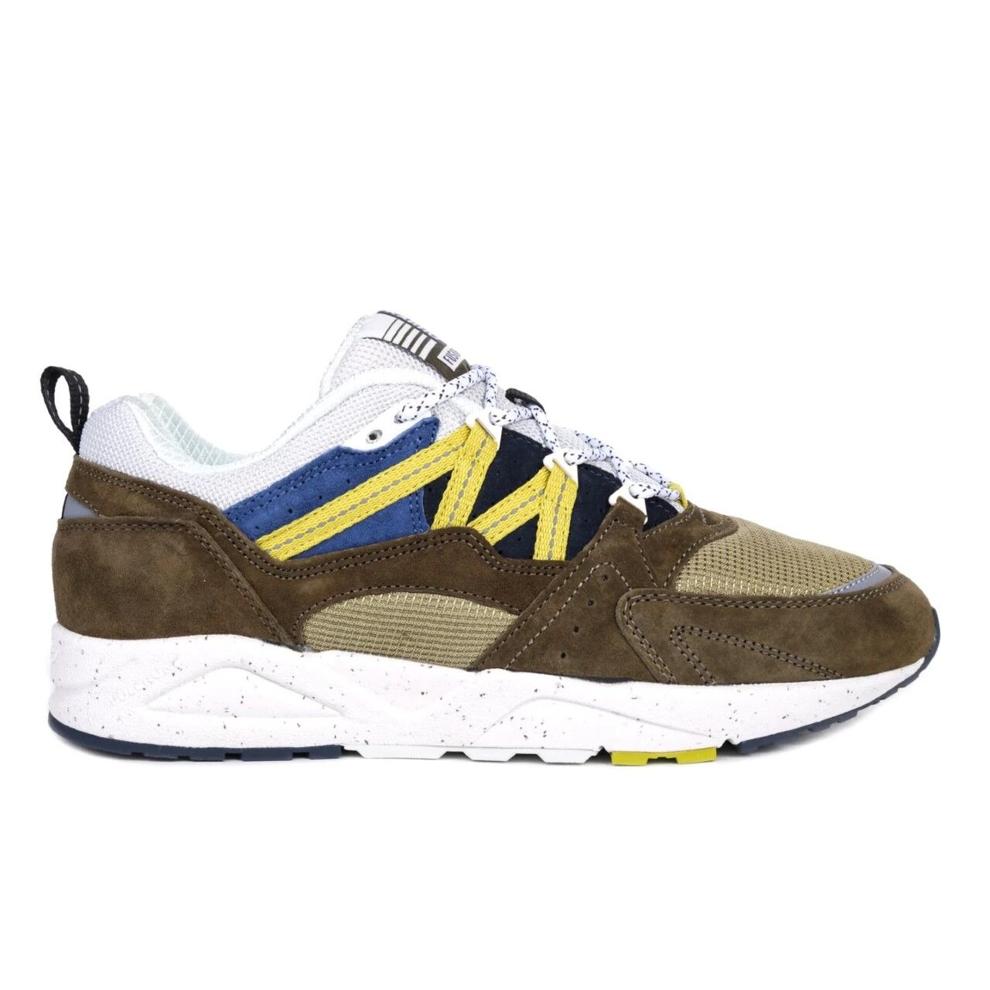 Karhu, a Finnish sneaker brand, is Ferenc's go-to footwear. KARHU MEN'S FUSION 2.0 in dark olive/cress green, $95. karhu.com
Top 3 – 5 fashion items or accessories you currently want?
I have not been an accessory guy for a while, so this is something I'm just starting to think about! I've been wanting a simple, gold chain necklace and a chunky ring as possible accessories. Good Neighbor has a few options I've been keeping in mind. I've had these really simple Target sunglasses for a while now and I think it's time to upgrade. So if anyone has recommendations please share them.
Top 3 songs you can't stop playing right now?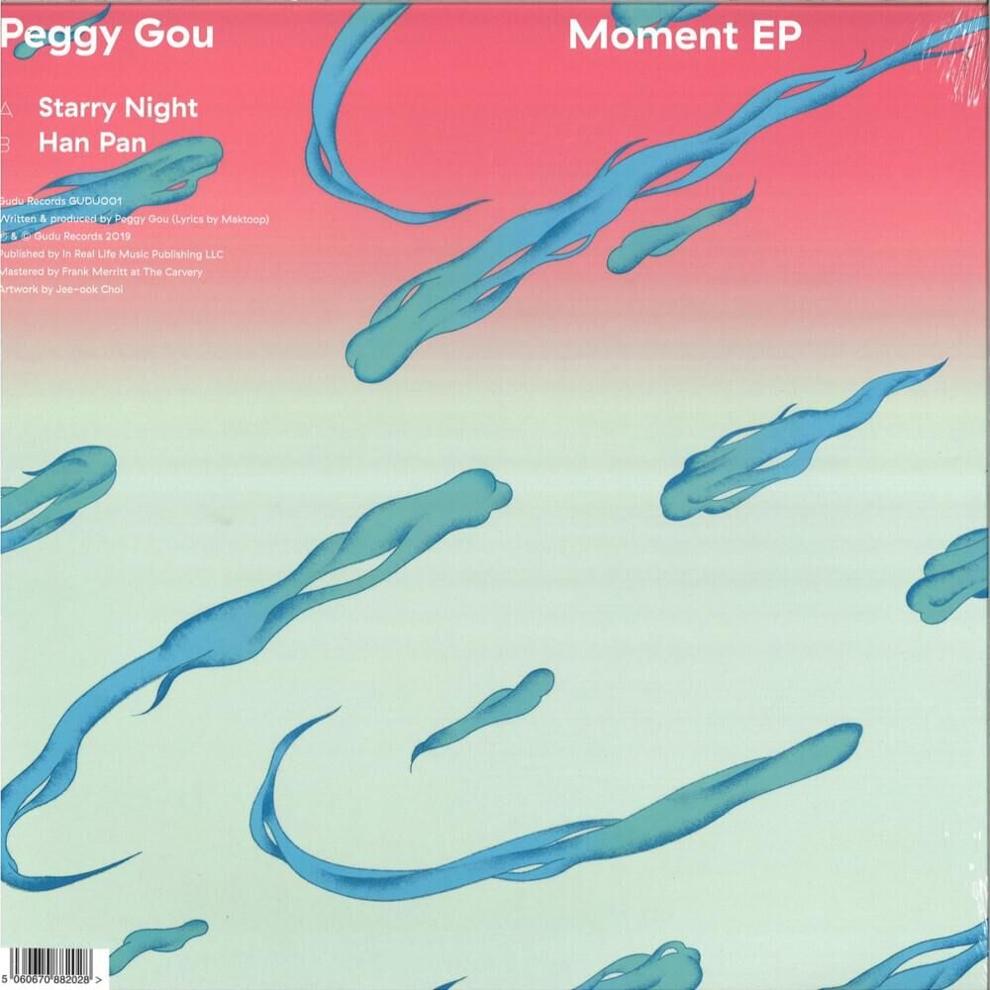 The Peach by MICHELLE
Sunset by Caroline Polachek
Starry Night – Original Mix by Peggy Ghou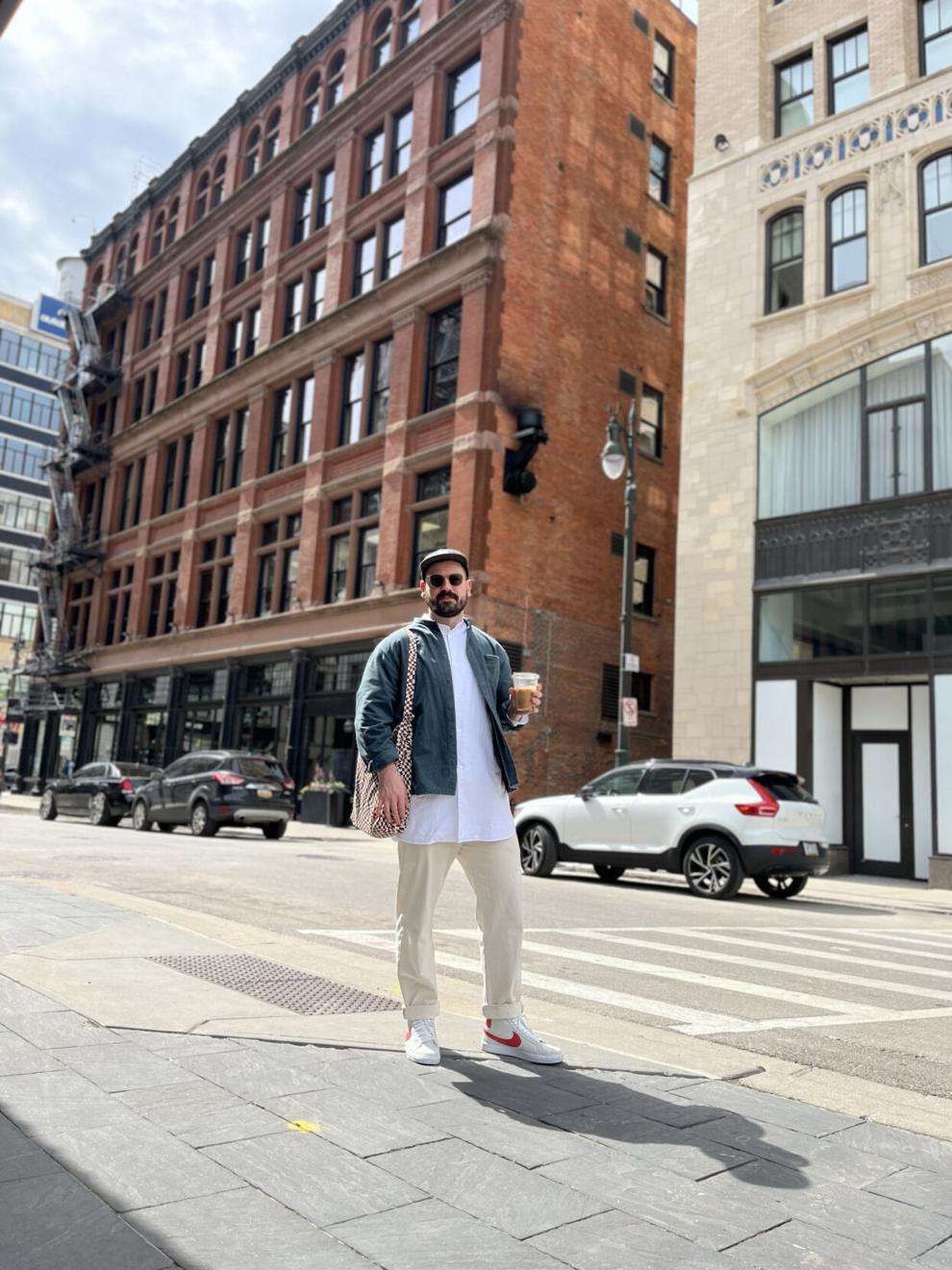 GET THE LOOK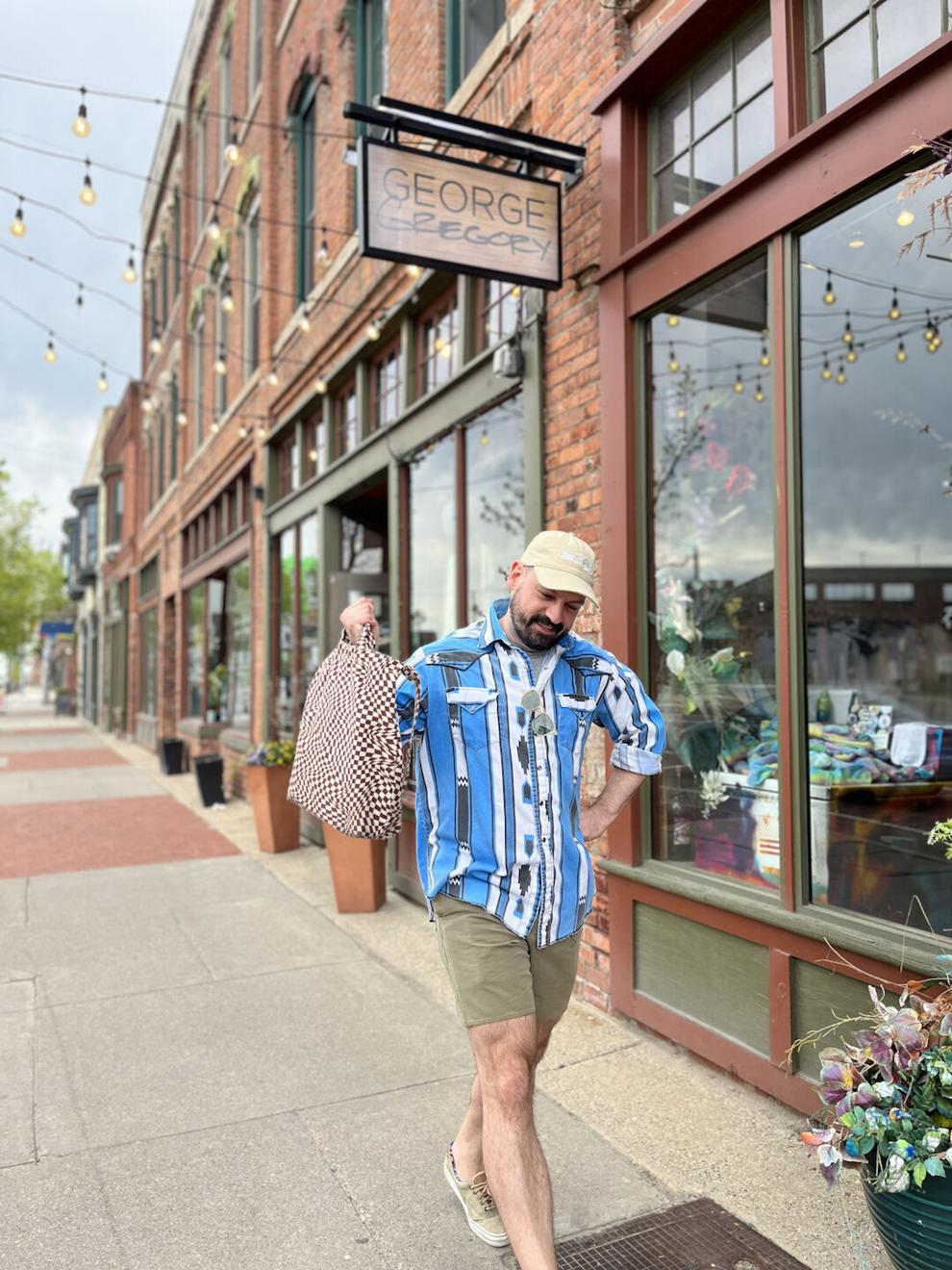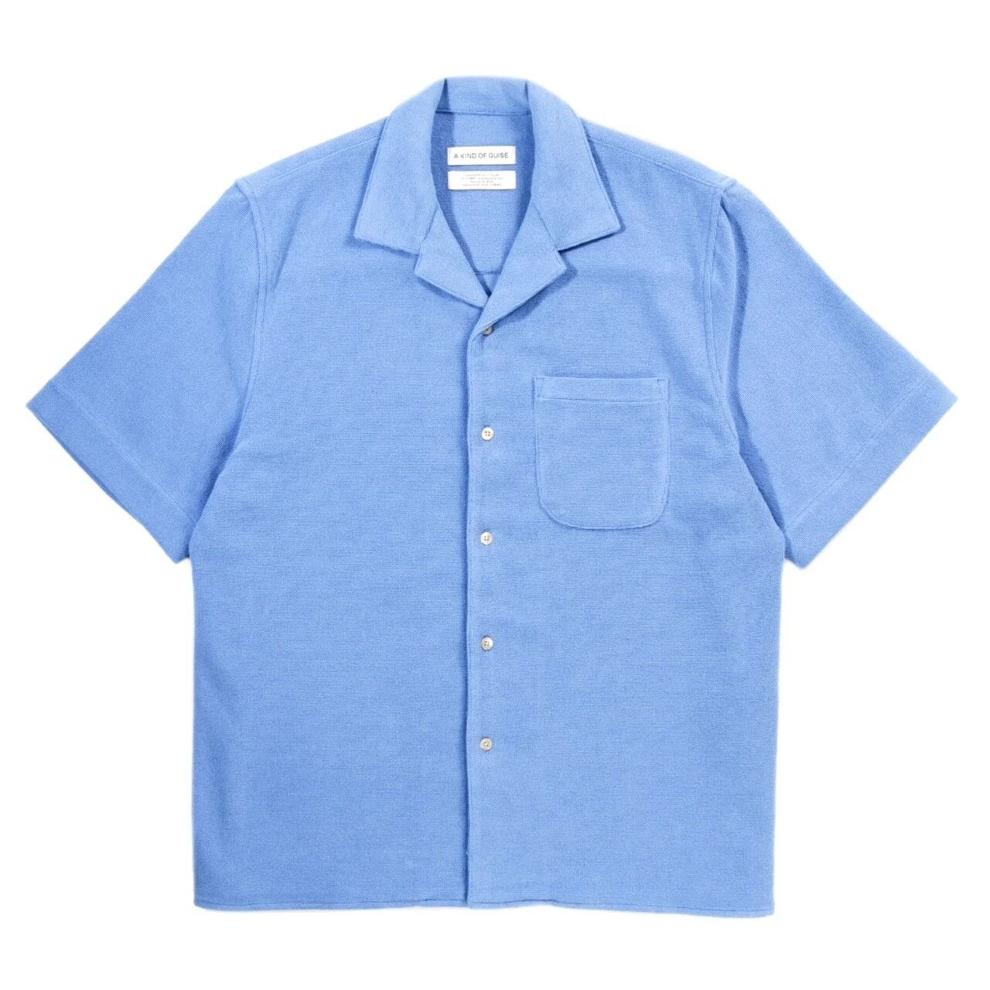 A KIND OF GUISE GIOIA SHIRT, $215. Today Clothing, Ann Arbor.  todayclothing.com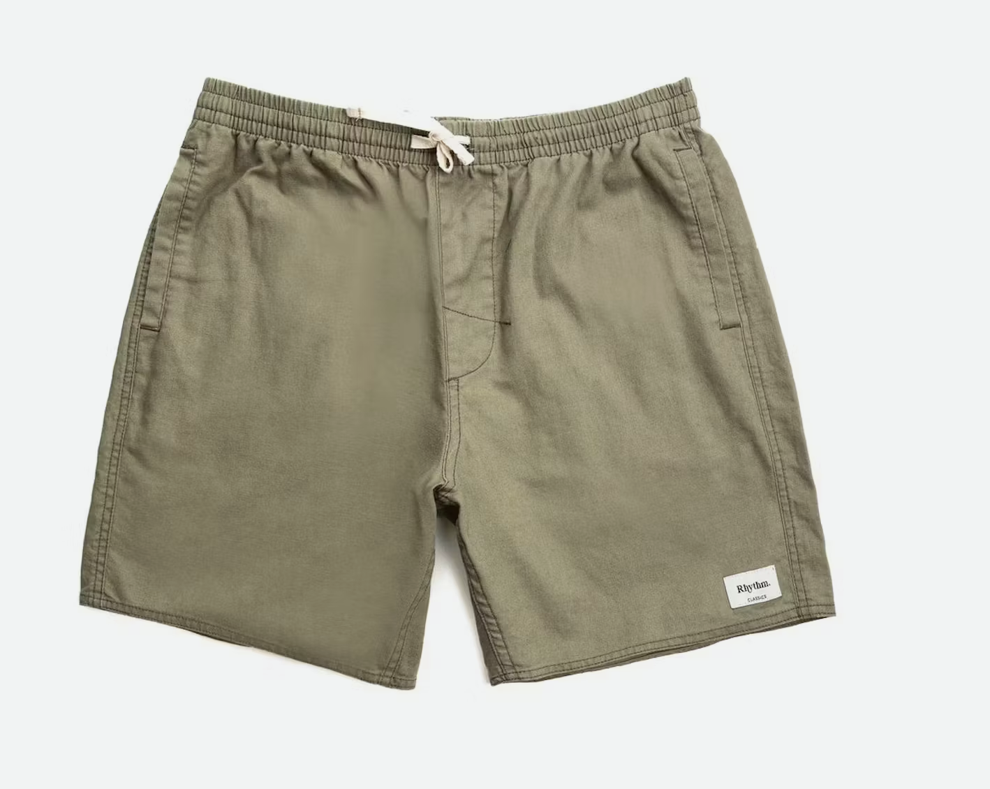 RHYTHM LINEN SHORTS, $50. Good Neighbor, Detroit. shopgoodneighbor.com